VaBroom
The Original Smart Broom with Built-In Vacuum
Cut the Cord and eliminate dust pans!
2-in-1 Cleaning Tool with Built-in Vacuum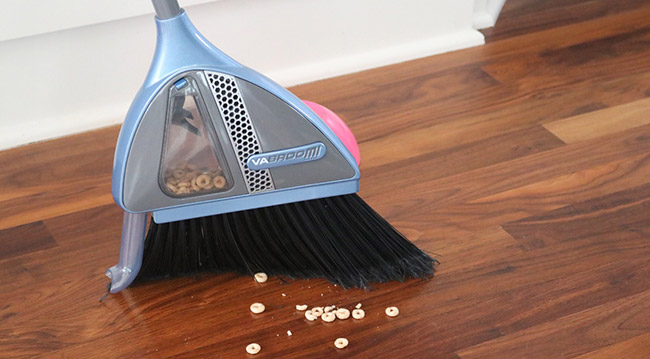 SWEEP
Simply sweep dust, dirt, and debris into a line or pile on the floor,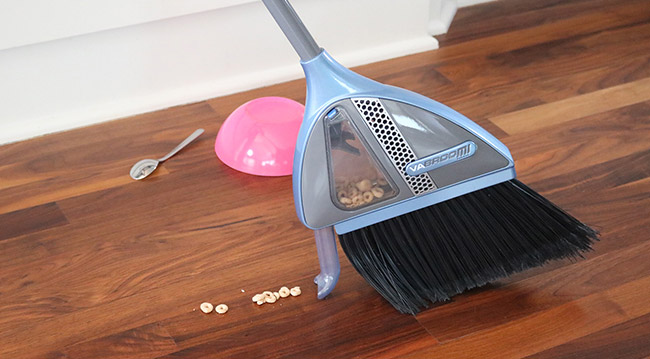 SUCK
Tilt and press the suction nozzle against the floor to activate the vacuum,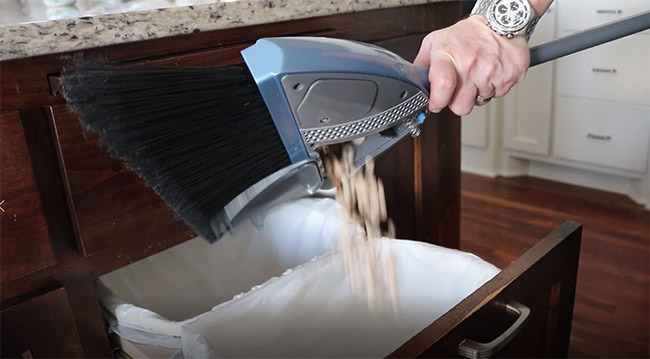 SEE-YA!
Aim VaBroom's back over the trash and press the release button to empty the debris. Easy. VaBroom's smart nozzle turns the 20,000 RPM vacuum suction ON and OFF
TILT and PRESS the pressure activated nozzle against the floor to start the suction. Then just lift up and the suction stops!
A brand new broom-vacuum hybrid renders dust pans unnecessary.
VaBroom is a smart broom that is convenience-focused and performance driven.
If you have any hard floors, VaBroom may be a great alternative to having a full-sized vacuum on hand.
There are products so useful it boggles the mind how it hasn't been invented until now. I'm talking about VaBroom. VaBroom is the ultimate floor cleaning tool. Engineered to make cleaning faster, and life easier.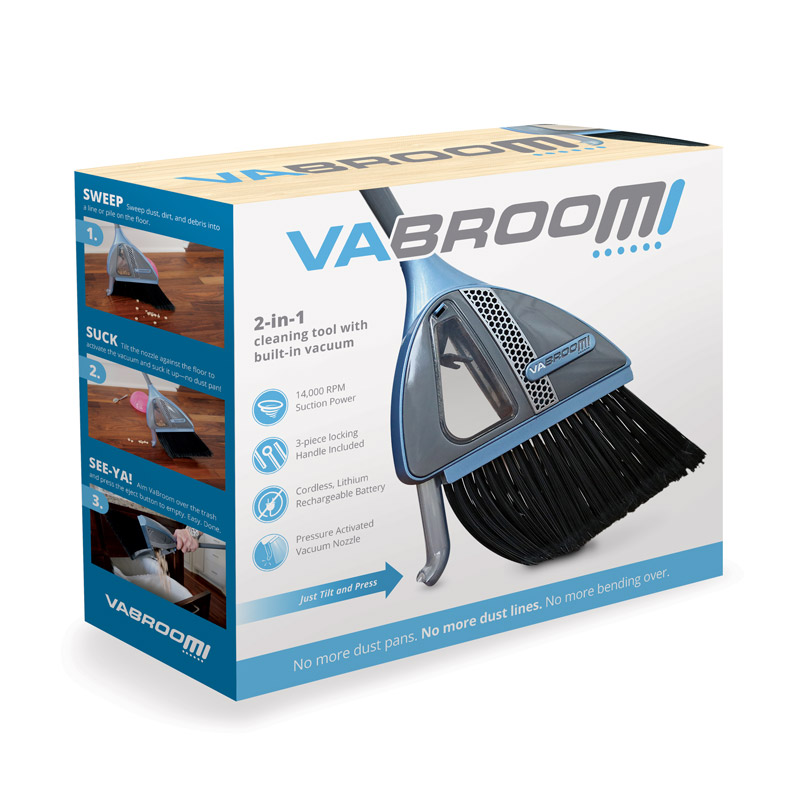 VaBroom | Sweeper with Built-In Vacuum
with Rechargeable Lithium Power Pack
Suggested Retail - $
59.99
Rechargeable Lithium Power Pack

High Speed Charging Cable

3-Piece Locking (no-wiggle) Handle

Warranty